AlTo is a 501(c)(3) non-profit organization in the United States and a registered Yayasan in Indonesia, with Boards in both countries.
Indonesian Board (Dewan Pembina)
John S. Tasirin, PhD, Manado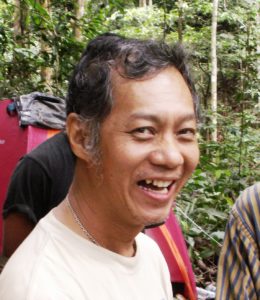 Djoko T. Iskandar, PhD, Bandung
US Board and Advisory Council.
Back row, L to R: Virginia James (staff), Kevin Schafer (Board, Emeritus), Cliff Penwell (facilitator).
Middle row, L to R: Yvonne Kuperberg (Board), Mac Hunter (Advisor),
Cliff Rice (Board).
Front row, L to R: Nigel Collar (Advisor), Chuck Cannon (Advisor),
Ellen Kritzman (Board), Sukendra Mahalaya (staff),
Ichsan Lumbantobing (Advisor).
Crouching: Marcy Summers (staff).
Not pictured: Sheila Eckman (Board).
US Board:
Ellen Kritzman, Vashon Island, WA (President)
Yvonne Kuperberg, Vashon Island, WA (Treasurer)
Rayna Holtz, Vashon Island, WA (Secretary)
Cliff Rice, PhD, Olympia, WA
Sheila Eckman, Vashon Island, WA
Advisory Council:
Chuck Cannon, PhD, Lisle, IL
Nigel Collar, PhD, Cambridge, UK
Mac Hunter, PhD, Orono, ME
Ichsan Lumbantobing, Portland, OR