A Thank you from the global community
The natural heritage of Sulawesi is widely recognized as a global treasure, and Tompotika is one of all-too-few places where it's being effectively conserved. AlTo's success in conserving this treasure depends entirely on the willingness of local people to work together with us on behalf of nature.
The whole world is contributing to forces that threaten Tompotika's wild nature, and the whole world benefits when that wild nature is successfully conserved. So it seems only fitting that, as a kind of "thank you!" to the people of Tompotika for their efforts, the global community might offer a few practical gifts to Tompotika communities, in addition to the gifts inherent in successful conservation itself.
In general, AlTo seeks to provide community benefits that benefit all–and not just a few–members of the community, are in themselves consistent with conservation goals, and are determined accordance with the needs and desires identified by locals themselves. Some of the community benefits AlTo has provided in our partner villages are described below.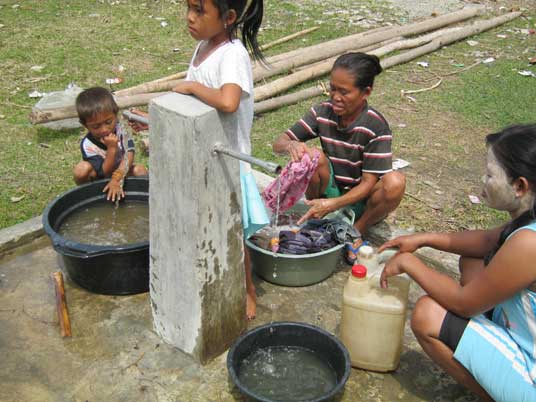 Residents of Taima village, where the maleo project is located, have always struggled with obtaining clean fresh water for drinking and washing. Wells in the area contain salt from the nearby ocean, and there is little surface water available.
AlTo has worked to repair existing community water sources and is currently in process of a full-scale evaluation and implementation aimed at providing sufficient clean water to residents in all sections of the village.
Though nearly everyone in the world experiences some vision loss with aging (if not before), most Tompotika villagers do not have access to simple reading glasses, let alone prescription lenses. AlTo provides free reading glasses at appropriate magnification to all who ask for them in our partner villages, and many beyond.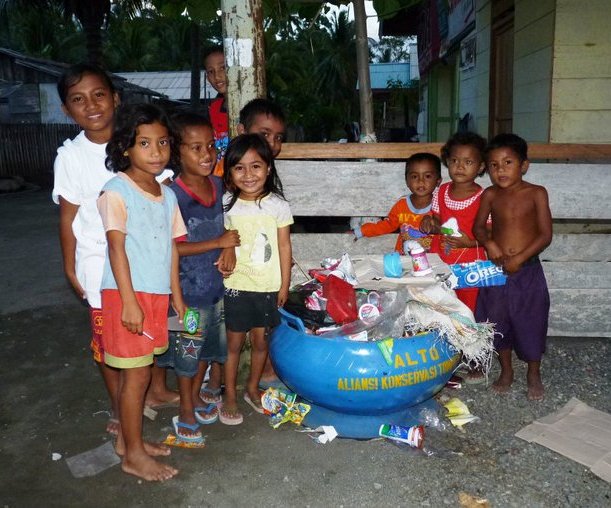 In an effort to provide an alternative to Teku villagers' habitual practice of disposing of trash by simply throwing it on the ground or the beach, AlTo researched and procured a simple, easy-to-operate and clean-burning waste disposal incinerator. Launched in 2010 with a group of eco-service travelers and a series of festive beach clean-ups, with AlTo's help the incinerator continues to safely dispose of Teku village trash.
As a way of both thanking them for their participation in AlTo's forest conservation efforts, and building opportunities for more environmentally-friendly livelihoods, AlTo has sponsored a series of trainings in organic farming and gardening techniques for residents of Sampaka village. More details on the program can be found here.
In response to villagers' requests and needs, other types of benefits AlTo has provided in Tompotika include roof and floor tiles for repairs to the local mosque, a bicycle for guards to travel to and from the maleo nesting ground, cloth shopping bags to replace the common but destructive plastic ones, trash receptacles, and two beautiful mural paintings celebrating the wildlife and natural heritage that folks are working to protect.