WANT TO KEEP UP WITH ALTO'S NEWS?
AlTo sends out three newsletters per year and electronic updates on alternate months. 
CLICK HERE TO SUBSCRIBE TO ALTO'S NEWS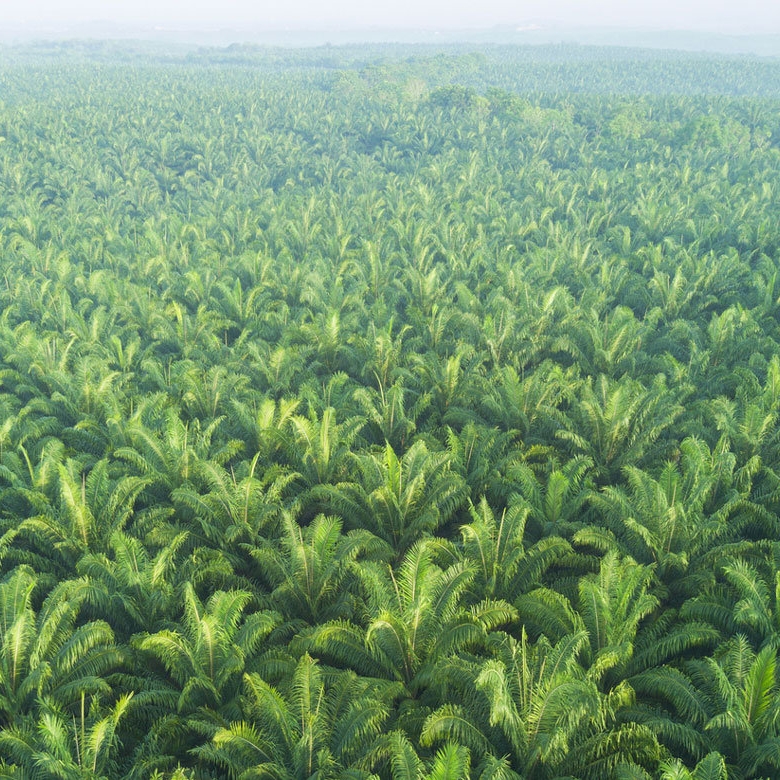 How We're Connected: Palm Oil, Forests, and You – Part 2
In Part One of this two-part series on palm oil, we looked at the global rise in palm oil consumption and its terrible consequences for tropical forests and local people. Here in Part Two, we take a look at what can be done about it.
READ FULL UPDATE
How We're Connected: Palm Oil, Forests, and You – Part 1
Palm oil is extracted from fruits and seeds (kernels) of several palm species, most commonly the African Oil Palm (Elaeis guineensis) which has been used as a source of vegetable oil for millennia. In 2021, global palm oil production exceeded that of any other vegetable oil, with 75 million metric tons produced, 68% of which came from Indonesia.
READ FULL UPDATE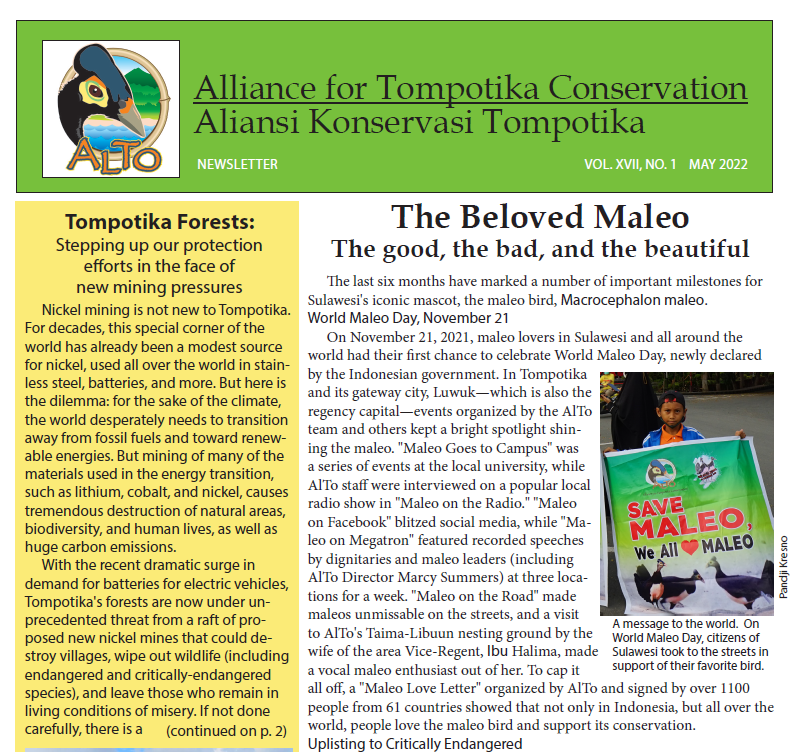 May 2022 Newsletter
The Beloved Maleo: The good, the bad, and the beautiful
Tompotika Forests: Stepping up our protection effots in the face of new mining pressures
The first mining casualties: Teku sea turtles
A mine in our village: What are the effects?
The Faces of AlTo: Bryony Angell: Birder, Writer, and Parent
READ FULL NEWSLETTER
Published Research
M. Summers et al., 2021. Conservation Science and practice
"Someday we will all learn anew through hands that love us": Protecting a key insular population of the Sulawesi Fruit Bat Acerodon celebensis
READ FULL ARTICLE
Annual Report 2021
Full summary of AlTo's 2021 activities and financials.
READ FULL REPORT
Annual Report 2020
Full summary of AlTo's 2020 activities and financials.
READ FULL REPORT
Vashon-Maury Island Beachcomber, September 2021: Recent study highlights local group's conservation successes
READ FULL ARTICLE
Mongabay, August 9, 2021: Article: Maleos bounce back in Sulawesi after villagers resolve to protect their eggs
READ FULL ARTICLE
New Scientist, July 30, 2021: Article: Endangered Maleo bird of Indonesia bouncing back from the brink
READ FULL ARTICLE
Vashon-Maury Island Beachcomber: April, 2021: Article: Shifting the Baseline Back Toward Truth
READ FULL ARTICLE